Rating System for Reviews Posted on This Site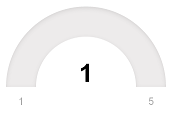 No colors on the gauge? Run from this book!
Slightly better, but still can't recommend it.
Half way there. Almost ready to recommend it.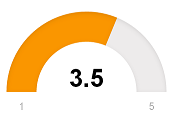 This is where we definitely start recommending books.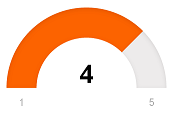 Pretty good book. You should try it too.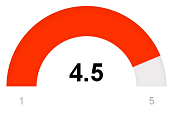 Just missed the mark for being a perfect read.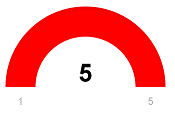 Masks on! It's time to party.
This is about as perfect a book we can find.
BOOK SUBMISSION POLICY
Submissions are always open!
WE ACCEPT ALL GENRES!
This includes non-fiction, religious, poetry, children's lit and graphic novels!
We accept eBooks, audiobooks
and print copies, and expect that books submitted for review to the Masquerade Mob will be provided to us for FREE. Any books submitted to us will never be shared with any other parties besides the reviewers that requests them. We request that all books be submitted to us in ePub format, unless books are being gifted.
INCORRECT EMAIL ADDRESSES THAT ARE SUBMITTED BY AUTHORS WILL SIMPLY BE IGNORED! That means, you will not hear from us, which means you probably won't ever be reviewed. Just saying. Submit the correct email.
Cover Wars:
There is often a waiting list for entry into our monthly Cover Wars contest. Please do not contact us about your entry into Cover Wars unless your book listing has
EXPIRED
and you still have not seen your cover entered into the contest. Lieutenant ($10) listings should wait at least one month after your listing expires before contacting us.
WE DO NOT GUARANTEE REVIEWS!
Please be aware of this before making your request!
We do not accept payments for reviews. We only charge for the listings to announce books available for review. That is all. We do not guarantee a member of our Mob will review your book nor do we guarantee positive reviews. Our mobsters are allowed to submit both positive and negative reviews, and if they feel they cannot provide honest feedback on a particular book, they have every right to pass on writing a review. We cannot, and will not, force our mobsters to write reviews. However, we will not allow our mobsters to continue to requests books if they do not write reviews either.
–Price listed is PER BOOK.
–Your book is REQUIRED to be kept on hand to reduce the time mobsters have to wait to receive books.
–Book is listed with a large book cover and a link to Amazon.
–Listing is valid for
three months.
After the three month period has passed, your book will be removed.
–Includes an email to the Masquerade Mob reviewers highlighting your listing.
*NOTE:
There is a waiting list for all book listings. Please wait a month after signing up before contacting us about your book not being listed. Even after payment is made, there may be a 2-3 week waiting period for new books.
***We no longer have a FREE listing. We have decided that working with only a few authors at a time is better for us, our reviewers, and the authors themselves. We apologize if this inconveniences anyone, but this will be the policy going forward. Thank you!
Authors will be invoiced individually via PayPal. Our refund policy is stated on the invoice.
WE ARE NO LONGER ACCEPTING REQUESTS AT THIS TIME!