---
By tweeting this post, you can earn promotional tweets from me as part of the Amazon Tweet Exchange.
Details
here
.
---


Cover links to Amazon.com
Dirty Boys of Summer:
Alphas, Billionaires, Bikers, and Jocks (Boxed Set)
Written by Gennifer Albin, Evangeline Anderson, Avery Aster, Jamie Blair, Opal Carew, Marisa Cleveland, Carey Corp, Julie Cross, Jen Frederick, Rachel Higginson, Tamara Mataya, Dawn Rae Miller, Julie Prestsater, Becca Ritchie & Krista Ritchie, Lynn Rush, & C.L. Stone
Genre(s): Romance, New Adult, Young Adult, Contemporary Romance, Paranormal



Disclaimer: Price subject to change without notice.



GET YOUR COPY HERE!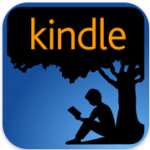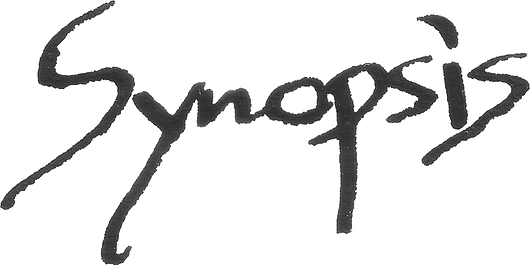 Are you ready to lose your v-card, fall in love, get naughty, and say good-bye to your good girl persona with these ohhh so dirty summer boys? Intended for 17+, we've packed the box with the best in upper young adult, naughty new adult, sweet contemporary, and wicked paranormal.

IN THIS BOXED SET:

GENNIFER ALBIN, Teaching Roman -- Class is in session...

EVANGELINE ANDERSON, The Academy -- The Academy…Where things aren't always as they seem.

AVERY ASTER, Love, Lex -- If you love snarky socialites and dominating NYPD motor cops then get ready to laugh your ass off with Love, Lex by Avery Aster.

JAMIE BLAIR, Lost to Me -- Lauren has the perfect dress, the perfect guy, and romantic plans for their first time. What she doesn't plan on is a jealous ex-girlfriend turning her night to tragedy.

OPAL CAREW, Taken By Storm -- Some risks are worth taking.

MARISA CLEVELAND, Accidental Butterfly -- Dead at sixteen. She was just another statistic. Until she became a guiding angel.

CAREY CORP, The Halo Chronicles: The Guardian -- When it comes to boyfriends, "heaven sent" has a whole new meaning.

JULIE CROSS, Letters to Nowhere -- Her family may be shattered, but her dreams aren't

JEN FREDERICK, Unspoken -- Bo Jackson's life consists of sleeping with anything that moves and punching anything that stands still...until he meets her.

RACHEL HIGGINSON, Bet on Us -- Fin Hunter has gone all in for Ellie Harris. Will she bet on love or fold before she loses everything?

TAMARA MATAYA, The Sowing -- Twenty-first birthday? Check. Strange new powers? Check. Getting through this heinous WTF-ery alive? I'll get back to you.

DAWN RAE MILLER, Crushed -- Having it all has never been so hard.

JULIE PRESTSATER, Before Someday-Part One: The Wait -- Before Someday is the perfect combination of sweet and sexy, humor and angst, and a whole hell of a lot of love.

KRISTA & BECCA RITCHIE, Kiss the Sky -- Virgin. Sex addict. Daredevil. Alcoholic. Smartass ... Jackass. Her five friends are about to be filmed. Reality TV, be prepared.

LYNN RUSH, Frostbite -- Amanda gives a whole new meaning to cool…

C.L. STONE, Liar: The Scarab Beetle Series: #2 -- Worse than a thief, is a liar.
Here's what
Fans are saying
16 incredible books for the price of one novella!?! You'd be crazy to pass this up!!!

I'm a huge fan of Krista & Becca Ritchie and their novel, Kiss the Sky, is included in this fabulous package deal!
What can I say about this book in particular? Well:

1. It could be read as a standalone
2. No insta-love
3. Solid relationship (and I mean solid as a rock)
4. No cliffhangers at the end
5. No cheating
6. No love triangles
7. Lots of laughs (as well as tears)

I found a lot of parts in this book just ridiculously funny! But there were also a couple of parts where I was just a blubbering mess. Krista & Becca definitely know how to pull on my heartstrings. The ending of Kiss the Sky had my chest swelling. My heart was literally beating out of my chest and my head is still spinning.

So don't hesitate or wait, get your copy today!!


This is an anthology I've been looking forward to!

Who doesn't love a book filled with stories that have hot boys in it?

One of my favorites would be Julie Cross' Letters to Nowhere. This story warmed my heart in so many different ways and left me with a goofy grin on my face and butterflies in my stomach.

This is definitely a collection of stories I'll revisit time and time again!