---
By tweeting this post, you can earn promotional tweets from me as part of the Amazon Tweet Exchange.
Details
here
.
---


Cover links to Amazon.com
Come Dancing
The Jack and Julia Series, Volume 1
Written by Leslie Wells
Genre(s): Contemporary Romance, Chick Lit



Disclaimer: Price subject to change without notice.



GET YOUR COPY HERE!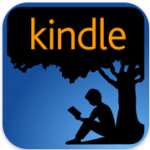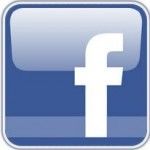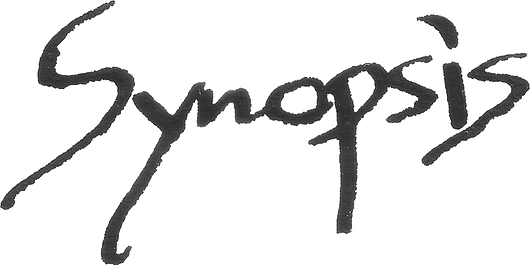 Julia is a book-loving publisher's assistant. Jack is a famous British rock star.

It's 1981. Albums play on turntables, people read print books, and no one has to stop what they're doing to answer a cell phone. Twenty-four-year-old Julia Nash has recently arrived in enticing but edgy Manhattan, where rent is cheap and being young and gifted is enough to get ahead. Witty, hard-working and intelligent, Julia strives at her job as a publisher's assistant.

As she learns to navigate the big city, she is also determined to make her mark. She dreams of being an editor with her own stable of authors—but it is hard to get promoted in the competitive book biz. Her greatest fear is not making it and having to return, tail between her legs, to her small hometown where her mother is waiting to say "I told you so".

Julia likes to blow off steam by going dancing downtown with her best friend, Vicky. One night, a renowned and dissipated British guitarist invites them into his VIP section. Despite an entourage of models and groupies, Jack seems to pursue Julia—but she isn't interested in a one-night-stand with an arrogant rock star. Intrigued by her resistance, Jack persists, and a tentative friendship forms based on their mutual love of the blues. When the two finally do come together, the built-up heat is sizzling.

Jack exposes Julia to the trappings of fame and fortune, from mind-bending recording sessions to mind-wasting backstage parties; from gritty SoHo punk-rock clubs, to luxurious hotel rooms barraged by screaming fans. Yet Julia is afraid to lose her heart to someone with such a decadent past. As she fends off her grabby boss and tries to move up the corporate ladder, Julia's tempestuous relationship with Jack takes her to heights she's never known—and plunges her into depths she's never dreamed of.

Sensual and captivating, Come Dancing recalls the vibrant fashion and music milieu in a time of leather skirts, rubber bracelets, punk Mohawks, and funky street earrings. With a fascinating inside look at publishing, this entertaining story of a bookish young woman's adventures with a rock superstar is hilarious, moving, and toe-curlingly steamy.
An excerpt from
Come Dancing
Here's what
Fans are saying
The perfect summer read.
This is the novel for anyone who has ever watched their favorite band on stage and dreamed about dating their rock star crush. Julia is such a relatable character and her steamy relationship with Jack is so much fun to read. There are definitely moments where you wonder how this could possibly end well but the author does a great job of giving us a realistic and satisfying ending. Highly recommend it!
A must read!
Come Dancing is a very well written novel with a wonderful mix of characters. Julia and Jack are perfectly imperfect as the main characters. Julia is the epitome of any young woman starting at the bottom in any office trying to get ahead, Jack is what I would imagine a rock star in the early 80's to be.
Their story starts with Julia meeting Jack in a club. Instead of throwing herself at him, like other woman do, she plays it cool to pique his interest. Jack pursue Julia in a quirky offbeat way which leaves Julia (and the reader) trying to guess his intentions. Does he want a friend, a casual lover or something more?
While Jack takes Julia for a look into his life- parties, concerts and all night recording sessions, Julia also shows Jack what her life is like. Getting up for work each morning, bringing manuscripts home, setting up author parties and making time for friends. They shouldn't work...but they do.
The secondary characters in Come Dancing really help make the novel work. Julia's mother Dot is one of the more colorful additions. She is fabulously written and fun, fun, fun to read about. Julia's sleazy boss and Jack's horrible band mates add a taste of reality and prove that no one's life is perfect. The ex's add angst on both sides and make sure there are bumps along the way for the couple.
Ms. Wells has given us a good, fun read that takes you back to when a relationship wasn't defined by a Facebook status and people spoke face to face, gasp! The get to know you phase of dating was exciting, stomach churning and full of will he/she call sweats. This novel brings that all back plus more!
Author Bio
Leslie Wells
Leslie Wells left her small Southern town in 1979 for graduate school in Manhattan, after which she got her first job in book publishing. She has edited forty-eight New York Times bestsellers in her over thirty-year career, including thirteen number one New York Times bestsellers. Leslie has worked with numerous internationally known authors, musicians, actors, actresses, television and radio personalities, athletes, and coaches. She lives on Long Island, New York.
Visit Leslie at
www.lesliewellsbooks.com
More about me:
Growing up in my small town in Virginia, I always had my nose stuck in a book. I devoured everything on my parents' bookshelves and pillaged our local library. In college, I double majored in English and Music (classical, piano--marketable!). When I was a senior, my advisor suggested I apply to graduate school in New York City, and then afterwards, maybe I could think about going into book publishing.
Publishing! The minute he said that, it was as if a light bulb exploded over my head. My Master's at Columbia only took a year, and then I landed my first job as an editorial assistant. The hours were long; you had to do all the editing on nights and weekends, and the pay was abysmal -- but I was getting paid to read! Eventually I became a Senior Editor, and later, an Executive Editor. I worked at three publishing houses over two decades, after which I started my own business. Editing is my day job, and I still love it.
I began writing Come Dancing in 2009, on the thirtieth anniversary of my arrival in Manhattan. I wanted to describe what it was like in the years 1979-1981, when the city was still rough along the edges. And when nightclubs like the Palladium, the Roxy, Danceteria, and the Mudd Club attracted a huge mix of people from many different strata of society.
Back then, you could go out dancing and run into just about anyone: actors, politicians, rock musicians. Celebrities weren't surrounded by bodyguards; the assumption was that if you were allowed into a club, you were cool. No one was going to harass anybody; after all, this was downtown. And there were no cell phones back then. People didn't walk around with a camera in their pockets 24/7--so if you were famous, you didn't have to worry about being photographed every time you turned around. That made for a much more open atmosphere, where regular people rubbed shoulders with the glitterati as everyone cut loose on the dance floor.
I also wanted to write about book publishing before the advent of e-readers and computers, when we were all lugging home 400-page manuscripts every night. As with the music biz, the changes have been seismic. Over the years, many people have asked me what editorial meetings are really like--so I've included some of those in my novel.
I hope you'll enjoy Come Dancing, and if you do, please post a review. Thank you for reading my book!