---
By tweeting this post, you can earn promotional tweets from me as part of the Amazon Tweet Exchange.
Details
here
.
---


Cover links to Amazon.com
To Catch a Creeper
Written by Ellie Campbell
Genre(s): cozy crime, women's fiction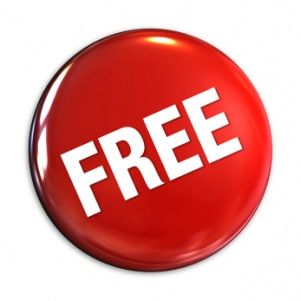 Disclaimer: Price subject to change without notice.



GET YOUR COPY HERE!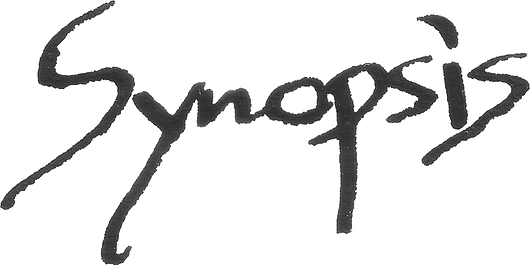 Cathy is riding high in her brand-new job at a (surprisingly bitchy) top London advertising agency working with best friend Rosa. But when Rosa's pregnancy goes amiss and enemies sabotage her new career, she finds herself leading a chaotic double life of lies and deception, hiding a shameful secret from all, especially husband Declan who appears in the throes of a nervous breakdown.

Meanwhile she's agreed to unmask the notorious Crouch End Creeper, a burglar terrorizing their neighbourhood. Little does she know that her meddling, assisted by fellow mothers (the Wednesday Once Weeklies) and the Neighbourhood Watch, will lead their dangerous opponent to murder. And that it's not only the tall elegant transvestite who is placing herself at risk...
An excerpt from
To Catch a Creeper
Here's what
Fans are saying
Insanely good read for fans of humor and mystery cozies....

Sister team Pam Burks and Lorraine Campbell have done it again. "To Catch a Creeper" is the best of British comedy. For the reader's information, the authors gifted this novel to me. I liked the novel so much that immediately after reading, I bought a copy as a gift for a friend. For readers wondering how the authors would progress with the same characters from the wonderfully wacky "Looking for La La," they do so keeping Cathy in her element while expanding her world.

For those of us who think we know Cathy, "To Catch a Creeper" adds a new dimension. Touted as a woman put together in the wake of the notoriety from her last case, we know Cathy is far from a woman who has all of the boxes of her life ticked. She may not seem to the reader to be a woman to whom a person should turn for help but she inspires confidence from her friends and she simply cannot say no when they embroil here in their complicated lives.

As with "Looking for LaLa," this novel is written with consistency and flow not indicative of a writing team. The main thrusts of the story have to do with the pregnancy of Cathy's friend Rosa and the solving of the case of the Crouch End Creeper. This storytelling is delightfully schizophrenic while maintaining the reader's attention and never leaving us behind. With lines going out everywhere the exaggerated reality of Cathy's situation had me laughing beginning to end. In many cases, Cathy is truly her own worst enemy.

While it would be a shame for readers not to enjoy the wonderful "Looking for LaLa" before reading "To Catch a Creeper," it is certainly not necessary to do so. Cathy's second misadventures work well as a stand-alone read. Pick it up today!


Laugh Out Loud Entertainment!

After reading Looking For La La I was excited about the continuing story of Cathy, the Crouch End housewife with the uniquely wacky take on her crazy life. I loved the first book and hoped to love the second.

BINGO! The sister writing team that comprises Ellie Campbell did it again.

The protagonist, Cathy is neurotic, insecure and reflects the worst side in all of us with enough bad choices to send her life in a humorous downward spiral. If you like the I Love Lucy type of humor that leads the reader from one small disaster that snowballs into a colossal mess, you'll love this book.

It's laugh out loud funny, typically British and wonderful entertainment. I read this breath of fresh air after reading Wool, a dystopian Sci Fi Fantasy that left me in need of a laugh. Cathy and her neighbors, friends and co-workers are written as real people but it's her perception that is the real entertainment here. Like a stand up comic, Cathy shows us the funnier side of life.

Do you need a chuckle with a good story line? This book has it all - lovable characters, plot twists, and clean writing. You don't need to read the first one, but its a hoot too.
Well done Ellie Campbell.


Author Bio
Ellie Campbell
Ellie Campbell is a pseudonym for sisters, Pam Burks and Lorraine Campbell who collaborate across the mighty Atlantic, finding writing together the perfect excuse for endless phone conversations. They are equally passionate about travel, animals and the great outdoors. Although Pam lives near London, with husband, three children and a dog, while Lorraine is on a Colorado ranch near wild and wonderful Boulder with husband, five horses, five cats, one dog and four chickens - they both believe in enjoying life to the fullest, be it discovering new remote locations or going on trail rides in the beautiful Rocky Mountains. They love any chance to connect with their readers.
Get in touch with Pam and Lorraine on:
Web:
www.chicklitsisters.com
Facebook:
http://www.facebook.com/EllieCampbellBooks
Twitter: @ecampbellbooks
Email:
chicklitsisters@gmail.com