---
By tweeting this post, you can earn promotional tweets from me as part of the Amazon Tweet Exchange.
Details
here
.
---


Cover links to Amazon.com
Dream Weaver Trilogy
A Dark YA Paranormal Fiction Novel Series
Written by Su Williams
Genre(s): YA teen survival story, young adult, new adult, paranormal supernatural romance, dark love story, science fiction ebooks for girls and women, urban fantasy





GET YOUR COPY HERE!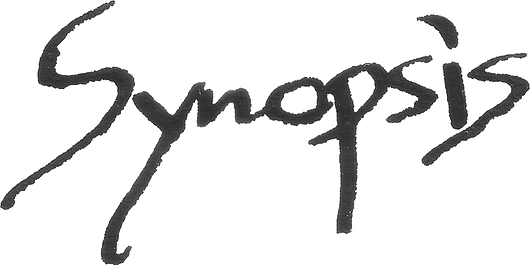 Finally! All 3 books in the Dream Weaver Novels Trilogy are together as a set!
Book 1 -
DREAM WEAVER
was just awarded the bronze medal in the Readers' Favorite International Book Awards!!
Vampires sparkled through the spotlight. Then, the zombies shambled through. Now, it's time for a new paranormal. DREAM WEAVER.
Emari Sweet understands waking up in a cold sweat, heart pounding and screaming in fear. Night terrors plague her after the death of her parents, and she strives for control over the darkness that threatens to engulf her. But a monster lurks in the shadows, and his subtle hints of brutality explode in a violent attack that plunges her back into the depths of fear.
Nickolas Benedetti is a Dream Weaver…an ancient, arcane and almost immortal supernatural race descended from the offspring of angels & humans, the Nephilim. Nick has the power to command memories and dreams, and each night, Emari's screams tear another piece of his heart. Nick plunges heart-first into Em's tormented dreams to save her. But something dark and nefarious has followed him to her little cottage in the woods. His magic can save her from the night terrors, but does he have the power to protect her from the real, living, breathing nightmares that threaten to dismantle her sanity?
Book 2 -
ROCK STAR
: Ever dreamed of being a rock & roll star? Emari Sweet has...and now she's living the dream...the life of a rocker babe in an elaborate memory weave constructed by Dream Weaver, Sabre James. But her rock star world crashes around her and she returns to reality and the memories of Nick and his betrayal.
Thomas, the Nightmare Wraith, returns to haunt their minds and twist their dreams. Even Eddyson, Em's trusty teddy-beagle pup can sense the Wraith's presence. And Thomas is not alone. He's brought a friend with him this time.... an old friend of Sabre's, who seeks retribution for the death of his beloved sister at Sabre's hands. Emari faces her own mortality at the hands of this vengeful Wraith.
A new magic enters Emari's life and she begins to discover treasures beyond her wildest dreams in the form of a titanium and ruby spider with all the paranormal powers of Dream Weavers and more. Immortality and magic unearth treasures and secrets that some would rather keep buried. And the biggest secret of all could destroy everything.
Book 3 -
BREAKING NORMAL
: Does 'normal' even exist for Emari Sweet anymore? Normal is all she's wanted since the death of her parents. But with the Wraith, Thomas, out for her blood, and Nick's duplicity, Em doesn't see normal returning any time soon. Making use of her new found powers, she works with Spokane Police to uncover evidence in 'cold cases' and memoryprint clues for current ones. But is she putting the entire Caphar race at jeopardy by her choices? Will her relationship with Nick survive his lie and her rage? And will any of them survive the destruction of the malevolent Nightmare Wraith?
The Dream Weaver series is a young adult paranormal fiction/action adventure that's a bit on the dark side. The Onar Caphar (Dream Weavers) are an ancient, arcane and almost immortal supernatural race descended from the offspring of angels & humans, the Nephilim. The Weavers use the power to command memories and dreams, to defend themselves from and destroy the Rephaim (the Nightmare Wraith).
This suspense/thriller, written about realistic, science fiction, pseudo-scientific memory and dream manipulation, is set in the Pacific Northwest. Reviewers have called the series a beautiful, atmospheric survival story that is dark sci fi meets teen fantasy meets dark romance; and a YA paranormal love story that's receiving 5 star reviews from readers of all ages.
An excerpt from
Dream Weaver Trilogy
Here's what
Fans are saying
Dream Weaver is a dark yet ultimately uplifting story.

Dream Weaver, the first book in the Dream Weaver series, grabbed me from the very beginning and never let go. I quickly came to care about the characters, especially, Emari and Nick. And I found the premise for the dream weavers' existence easy to accept.

The story is both dark and uplifting at the same time. One particularly violent scene is handled with exceptional delicacy, giving just enough information to know what happened without bombarding the reader with graphic, disturbing details.

This is perfectly balanced, as the story continues, by the compassion and sacrifice of the immortal dream weaver. The heroine's journey is not an easy one. But she does grow from being passive and reactive to become an active force in her own destiny.

As soon as I finished reading Dream Weaver, I started on the second book of the series, Rock Star. I finished both books in two days. I simply couldn't put them down. And I'm impatiently waiting for book three.

On the technical side of things, this book is proof self-published books can meet and exceed the quality standards of traditional publishers. That's not to say it is perfect, even the best editors can't catch everything. But the story is so well-written and compelling, I doubt if most readers will even notice.


A thrilling, beautiful romance
What a fabulous book! I loved Dream Weaver. This book is the first in the new series by Author Su Williams, and it's a phenomenal introductory book. Can you tell I loved it?? The book is enchanting. It drew me in from the start, and kept me enthralled throughout the book. I found the characters to be totally engaging, and the characters were highly relatable.
Author Bio
Su Williams
L
egally, my name is Susan Barton, but I write under the pen name Su Williams (my maiden name). I'm married to Ben and am a mother of 4; Sarah, Josiah, Jack and Aundraic. We live with an ever-changing menagerie of critters that, right now, consists of; 1 cat (Necko), a crested gecko named Reid (like in Criminal Minds) and 2 beagles, Dyson (yes like the vacuum) who is my favorite teddy puppy, and Kooper the Poophead...yes, we're bit immature sometimes...but he really is a poophead.
I was born in Little Rock, AK. My daddy was military, the U.S. Air Force, so we moved around a bit and my parents finally decided that Spokane, WA was the place for us. This is where I've lived since I was about 10.
I have an AA in Early Childhood Education and Certificate in Special Education.
I always wrote special poems for family birthdays and holidays, and began to write short stories in Jr. High. I quit writing for many years but after a self-esteem building program of hypnosis, and reading Twilight, I was inspired. I said, "I could do that." So I did.
I am also a bit of a photographer. You can check out some of my pics on my Pinterest page. One of my photos has been published in the political humor book Red Dog/Blue Dog by Chuck Sambuchino.