---
By tweeting this post, you can earn promotional tweets from me as part of the Amazon Tweet Exchange.
Details
here
.
---


Cover links to Amazon.com
Books, Blogs, & Reality
Written by Ryan Ringbloom
Genre(s): Contemporary Romance, New Adult, Humor



Disclaimer: Price subject to change without notice.



GET YOUR COPY HERE!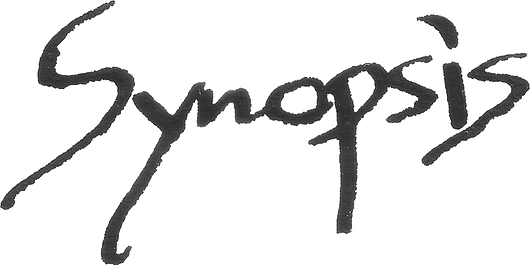 Life can suck…

When reality becomes overwhelming, seeking comfort in fictional fantasies keeps hope alive. And while this escape may be a little delusional, it's also therapeutic.

Sharing secrets is daunting, but virtual friends don't often judge and they are always ready to share a glass of wine…or three…while typing out life's latest endeavors.

Brooke believes obstacles only add to romance, not detract. Rachael longs for a more intense relationship, or so she thinks. Lizzie misses the excitement in her life, but sometimes new situations find you when you're not even looking. And Jess believes a tiger can change his stripes. It can't.

Bound by a shared passion for blogging about happily ever afters, these four young women use keyboard therapy to work through their expectations, anxieties, and inadequacies, all with the hopes of achieving the perfection found in romance novels.

Completely blinded by what they think life should be, they navigate their unique paths in search of what they envision is right. But when reality taunts them with persistent curve balls, will they be strong enough to choose wisely? Or will their happy endings escape them?

Mature content. This story is intended for mature readers. 18+
An excerpt from
Books, Blogs, & Reality
Here's what
Fans are saying
When I first started reading this book, I was not sure if I was going to like it. About the second chapter in I was really starting to get into. I like the way the ladies were able to help each other with their different situations. I caught my self a couple of times wanting to join in the conversation, lol. I really got into this book and could relate to a couple of the ladies issues.
This would make for a fun and very interesting movie. It was fun reading their reactions to each other situations. The author did a great job with these characters. I really enjoyed this book, sometimes I will go back and re-read books and this is one I would definitely re-read. Love how much they all cared about each other. I would give this book 5 Stars.
This book was very unique in that it was written from the four women's POVs, and almost every chapter began with their daily online chats with each other. These two things really helped move the story along quickly and kept my interest. Each lady found a place in my heart.

Yes, there were times that I wanted to yell at them that life isn't a romance novel, but each endeared themselves to me. While I loved all the characters, my favorite couple was Lizzie and Edward. Sweet, sweet love story.

In addition, it was a great inside look at bloggers' lives and the friendship that develops between people online. It also reiterates the reality that daily life is very different than what you read in a novel. I loved, loved this book!!! It was the very first book I have read by Ryan Ringbloom, but it will definitely not be my last.

It made me cherish the friendships that I have developed with several ladies I have met online. I truly cherish these women and look forward to chatting with them every day. Thank, Ryan, for a wonderful read!


Author Bio
Ryan Ringbloom
Ryan Ringbloom is a YA/NA author who lives for anything Romance. The passion, love, angst, awkwardness... she loves all of it. When Ryan needs a break from reality she sneaks off to read a romantic story or write one of her own. Drinking coffee, reading Tweets and hugs from her five year old are the best part of her day.