---
By tweeting this post, you can earn promotional tweets from me as part of the Amazon Tweet Exchange.
Details
here
.
---


Cover links to Amazon.com
Twelve Days
Blackbird
Written by Dahlia Donovan
Genre(s): Paranormal Romance



Disclaimer: Price subject to change without notice.



GET YOUR COPY HERE!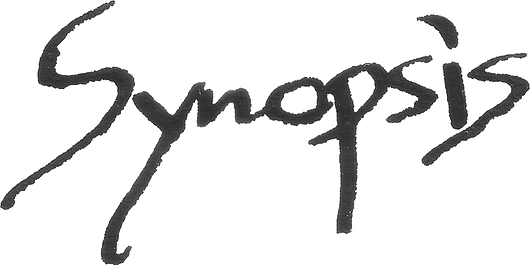 T
here are only twelve days until the Christmas bash Ivy is throwing at Steve and Gareth's penthouse. How much trouble can a small pack of shifters get into in less than a week? While working to plan the perfect party, she keeps her eye on all of the members of her new family. Each day, a different couple seems to be moving closer together, and she hasn't even brought out the ruddy mistletoe yet.
At the heart of it all, though, this party started with a wish three years ago for only happy Christmas memories after the worst time of Ivy's life.
Be warned, things get hot and spicy in this anthology.
Twelve Days is a holiday anthology from the Blackbird series by Dahlia Donovan. Book one, Ivy, and Book two, Natasha along with the Ivy short - Masquerade are currently for sale on Amazon.
An excerpt from
Twelve Days
Here's what
Fans are saying
O.M.G!!! This has got to be the first book that has had me sobbing within the first 5 pages. This chapter sets up the scene for the rest of the book with the gap including Ivy, Natasha and Masquerade.

This is NOT a book of short stories but rather snippets, snapshots if you will, into certain characters at specific times and will definitely leave you wanting more and right now! I will admit to going back and rereading both Ivy and Natasha simply because I didn't want to leave the Blackbird Pack just yet. I didn't read Masquerade but only because that is the latest book so I've not long read it.

So many characters, so little time. How I love each and every one of this Pack and going by these tantalising teasers, I am going to LOVE each and every one of the stories when they come out.

I know I shouldn't play favourites but I will admit to loving Elaine, our feisty cougar shifter. I love her prickly, no-nonsense attitude and can't wait to see how her and the smooth Alim work together. Anything I read with Elaine in it automatically brings a smile to my face as she shoots her mouth off to her pack mates.

The perfect festive teasers that will draw you into the world of the Blackbird Pack and all their friends and family too. Love them and highly recommend them to... well... just EVERYONE!


A must read series!
Dahlia Donovan is such a tease!! She has introduced a number of new potential couples to us and I am definitely excited and impatient for more. There are also old favourites that we know and love in the form of Ivy, Steve and Gareth, and Natasha and Darren.
The beginning was so beautifully poignant as we find out more about Ivy's husband and the difference Gareth and Steve have made to her and her life.
What I like about these teasers is that they are all so different - no couple or potential couple brings the same chemistry to the table.
An absolute joy a Christmas treat that I loved. I can't wait to find out more about the next couple from Blackbird. I will be impatiently waiting. In case you hadn't guessed, I am an absolute fan of this series!!
Author Bio
Dahlia Donovan
D
ahlia Donovan started out working in the insurance world. After ten years, she morphed her love of investigating accidents and studying people into writing about them. She's a bit of a hermit and despises being in front of a camera. Her life wouldn't be complete without her husband and her massive collection of books and video games.
Her first novel Ivy started out as a crazy dream which she turned into an adventurous and suspenseful paranormal romance. Her second novel Natasha is schedule for release at the end of August. It will be followed by an Ivy short story titled Masquerade sometime in the autumn. A third novel in the Blackbird series, Alicia, will come out in 2015.
Readers can find Under Fire, a free short story available to all her newsletter subscribers. See her website for more details.