---
By tweeting this post, you can earn promotional tweets from me as part of the Amazon Tweet Exchange.
Details
here
.
---


Cover links to Amazon.com
Seven Days and Six Worst-Case Scenarios
A Humorous Romantic Mystery
Written by Leslie Huggans
Genre(s): Romantic Comedy, Chick Lit, Romantic Suspense, Mystery, Romance





GET YOUR COPY HERE!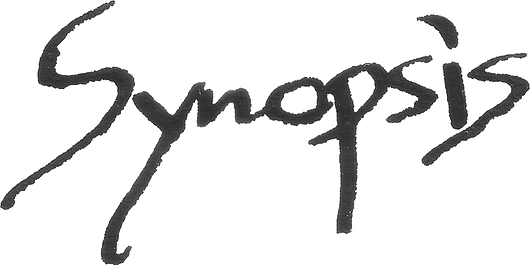 Mix dry wit with a juicy corpse and let it simmer over a red hot romance to serve up a wicked comedy.

Curious, quirky, crisis consultant Victoria Douglas needs a vacation, and to learn to keep her sassy mouth shut. Instead, she's gunning a stolen SUV up a mountain with beer cans and bug spray as her only weapons in a fight for survival. She and her investigative reporter friend, Julie Tran, have landed in a Caribbean vacation crap-sandwich bursting with murder, narcotics, and one gorgeous piece of man-flesh.

College flame, Alex Marshall, professed his love and disappeared without a trace. Twelve years later he materializes at Victoria's resort on St. Kitts and he's got more charm and sex appeal than ever. Tingling lady bits and long-buried feelings aside, Victoria discovers she and Julie are at the center of a criminal conspiracy that stretches across two continents.

They've got one chance to prove their innocence before competing nefarious factions feed them to the fish…or worse. Victoria has to decide just how far she is willing to go to save her life and mend her heart.
An excerpt from
Seven Days and Six Worst-Case Scenarios
Here's what
Fans are saying
Crazy Characters in this Fun, Caribbean Caper

A book with something for everyone - romantic comedy, fast-paced action, murder and mystery. The plot, which although with some clever twists and surprises, could border on being a bit ordinary, is however given a double dose of verbal Viagra in the form of sharp, snappy dialogue and brilliant characters, that makes the story stand up and be noticed until you're begging for more.

What should be a dream vacation in the Carribean, quickly turns into a serial nightmare when two girls are caught up in a case of mistaken identities, resulting in a dangerous cocktail of drugs, guns and goats.

The main character, Victoria, is quirky and instantly likeable. The banter between her and her completely mad, best friend, is what really shines in this book. The love interest has a hard time competing with her. Readers will easily get hooked on Leslie Huggans' lively style and if you do find that you're begging for more, don't worry, the second book in the series is on its way to sate your literary lusts.


Fun Thriller!

I wish I was on a beach while I read this book! It is the classic summertime relaxation book. For winter readers a fire and some hot chocolate will do!

This is a classic type of romance and caper book. Leslie Huggans has a very easy writing style. There is nothing weighing this story down and at the end it's a quirky Caribbean vacation gone wrong. Victoria and Julie are embarking on a much needed vacation. Things go quickly wrong upon arriving and meeting local bad boy Jamil!

This is a great thriller that ends begging for a sequel so that the adventures of the sometimes crazy Victoria can continue. There is a lot going on in this book but it never feels disjointed or incomplete. Huggans has done a great job with this one!


Author Bio
Leslie Huggans
Leslie enjoys a dry wit and a juicy crime and she excels at misadventure. While she has never been a murder suspect, many of the events in her books have actually happened to her. She has two jobs. The first is wearing pantyhose every day while toiling for a global corporation. The second is catering to the whims of her feline companions. She lives to travel all over the globe. Leslie visits the Caribbean every winter for a sun holiday, but has yet to encounter a dashing CIA agent. One must live in hope.
Leslie wants to hear from you! Let her know what corner of the world Victoria should terrorize next.