---
By tweeting this post, you can earn promotional tweets from me as part of the Amazon Tweet Exchange.
Details
here
.
---


Cover links to Amazon.com
Truth Insurrected
The Saint Mary Project
Written by Daniel P. Douglas
Genre(s): Science Fiction, Thriller



Disclaimer: Price subject to change without notice.



GET YOUR COPY HERE!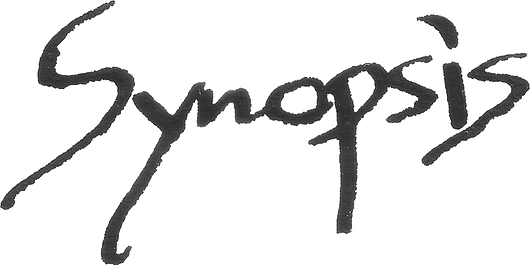 Will truth be mighty and prevail?
Find out in the energetic science fiction conspiracy thriller, Truth Insurrected: The Saint Mary Project...
When former FBI agent William Harrison begins receiving mysterious postcards with the signature "Echo Tango," he's alerted to a deadly government cover-up beyond anything he ever thought possible.
His informant turns out to be a guilt-ridden ex-operative in the Saint Mary Project, an ultra-secret program engaged in alien contact. The organization is wiping out loose ends, and Echo Tango thinks Harrison is the man he needs to stop the decades-old conspiracy.
Thanks to a gunshot wound suffered in an attempt to thwart an armed robbery, the crime-fighting life is something of Harrison's past. He keeps his shooting skills sharp but walks with a limp, and he is more likely to catch marital cheaters than anything else--as a private investigator.
But Harrison can't shake the feeling that this paranormal case is meant for him. He enlists the help of colleagues and starts following the mysterious clues.
However, hired guns stand between them and the truth. There are also alien-human hybrids to contend with, but that's not all. Harrison's investigation also turns up a powerful secret about him and his family--a secret that may just be what lets him end these unimaginable crimes.
Will Harrison discover the truth and reveal the deadly alien contact conspiracy?
Find out in Daniel P. Douglas's science fiction suspense thriller, Truth Insurrected: The Saint Mary Project.
An excerpt from
Truth Insurrected
Here's what
Fans are saying
A Good Story Whether or Not You're a Science Fiction Fan
Science fiction thrillers about flying saucers and their occupants are a dime a dozen. Really good ones, however, are pretty hard to find. That's one reason why Daniel Douglas' novel Truth Insurrected is such an unexpected pleasure.
I'm a painfully slow reader, but I finished this four hundred seventy-six page book in less than two days. It's very unusual for me to finish any novel that quickly, especially a long one whose complexity, while not overdone, it well suited to it's distinctively esoteric issues and ideas.
Even readers who are not particularly fond of science fiction will, I think, enjoy Truth Insurrected. It's a good story, complex but accessible, and it's largely about characters, some of them decent and motivated to make the world a better place, such as Officer Ridley; others consumed by ambition and lust for power, such as General Stone; and some increasingly ambivalent about what they once were convinced was a good cause, such as Professor Moresby.
Truth Insurrected is not run-of-the-mill pulp fiction. It's a very good novel that I enjoyed from beginning to end.
Sci fi thriller at its finest!
Sci fi mysteries are always fun to read, and "Truth Insurrected: the Saint Mary Project" fits the bill nicely. You get your science fiction fix, your intrigue fix, and your secret societies fix, all in one book.
Daniel P. Douglas is an excellent writer, and he has developed a top notch storyline that carries you along from page to page, drawing you in and making you not want to put the book down.
That's how I found myself, promising that I would go to bed after "one more chapter," but then convincing myself time and time again that I needed to read just another chapter. I ended up not sleeping at all, and finishing the book in a single night. Given that this is a 400+ page book, that's a real feat!
I was enchanted with Douglas's characters and story, which is a wonderful feeling. I highly recommend "Truth Insurrected" to any sci fi fans.
Author Bio
Daniel P. Douglas
D
aniel P. Douglas is a novelist specializing in conspiracy thrillers and science fiction. His first novel, Truth Insurrected: The Saint Mary Project, centers on a decades-old government cover-up of contact with extraterrestrial life. Other upcoming novels include The Outworlds series, which is comprised of science fiction adventure stories set in the early twenty-fourth century at the fringe of human civilization, and Green Bird, a modern-day thriller about an FBI agent racing to stop a cyber terrorist before it's too late.
Douglas is a US Army veteran and long-term civil servant who worked in the federal government and the museum profession. Born and raised in Southern California, he has lived most of his life in the southwestern United States. He now lives in New Mexico with his spouse, children, siblings, parents, pets, and livestock. His travels take him throughout the United States, Mexico, Europe, the Middle East and the Caribbean.