---
By tweeting this post, you can earn promotional tweets from me as part of the Amazon Tweet Exchange.
Details
here
.
---


Cover links to Amazon.com
Fraud at Snowfields
Written by Daniel Klock
Genre(s): Fantasy, YA, children



GET YOUR COPY HERE!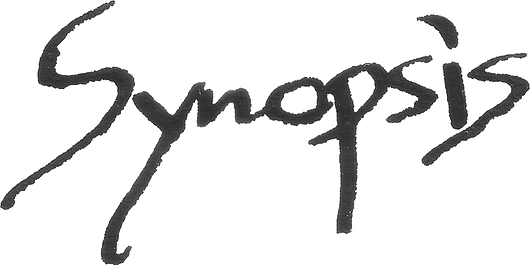 Bluerorcs! Six, seven, a dozen? He cannot tell because the tiny bright blue explosions of light keep blinding him. Will, running as fast as he can. Flashes of blue, flashes of yellow, brilliant flashes of blue and yellow together like fireworks—Will is as frightened as he has ever been. He keeps running...

Only a short time after a strange nightmare Will again feels like he is caught in a dream—but this time the best dream he has ever had. For Mr Chevalier visits him at his parents' house to invite him to join the White Christmas Organisation—the secret organisation that handles the production and delivery of the Christmas presents and that is headed by Father Christmas himself.

Will had always been a firm believer in the magic of Christmas and now he is on his way to be part of it all as he begins his job training at Snowfields. And—while traveling with the amazing cloud-based delivery system—he has no idea what other wonders he is going to see or what he is getting himself into...

For just as he is having the time of his life with his new friends at his new school with amazing subjects as well as hard hands-on training, he is caught up in the biggest conspiracy Snowfields has seen in decades.

Note: The author and publisher provide this e-book without Digital Right Management (DRM) software applied.
An excerpt from
Fraud at Snowfields
Here's what
Fans are saying
Christmas and Magic wrapped in one
There are many wonderful characters found in the story; Miss Dustfall, Scissorius, Mr. Contractus, just to name a few. Will discovers the magic of Bluerin and Yellowrin and their uses. He encounters magical creatures known as the Bluerinics.
I found it very hard to take a break and stop reading once I started. It will leave you spellbound and wanting more. What a delightful story that reminds me a lot of Alice in Wonderland, but with more intrigue, magic and mystery.
This is a great book for parents to read to their children and for pre-teens. As an adult I thoroughly enjoyed the mystical and magical journey that the author took me on. The story is very detailed and the author is very expressive in the words that he uses.
A Christmas Classic!
As an avid reader, I look for books that have at least two specific qualities: a great plot line, and the ability to pull me into its world. For me, "Fraud at Snowfields" was both of those things and more. Try picturing a cross between the magic of the Harry Potter series and the childhood, Christmas time wonder from the movie "The Polar Express", and you'll have a bit of an idea of Daniel Klock's vivid, imaginative storyline.
His portrayal of Will is truly realistic. As a twelve years old boy that still clings to the magical beauty of the Christmas season despite the discovery that Father Christmas is but a figment of a bedtime story, Will represents countless others in real life, especially myself. I really appreciated the way that Klock made it very easy for me to identify with his main protagonist, as I always felt the same about Christmas as a child.
The adventure that Will embarks on truly makes this book one for the ages, a perfect holiday classic in its own right. I thoroughly enjoyed each page and chapter, being drawn into the mysteries and emotional journeys it took me on.
For anyone whose heart still becomes giddy at the prospect of Christmas and is looking for a new, magical world to delve into, "Fraud at Snowfields" is the perfect way to go. Daniel Klock earned every one of the five stars I awarded this book!