---
By tweeting this post, you can earn promotional tweets from me as part of the Amazon Tweet Exchange.
Details
here
.
---


Cover links to Amazon.com
Flight of the Tarantula Hawk
A Lance Underphal Mystery
Written by Michael Allan Scott
Genre: Mystery, Crime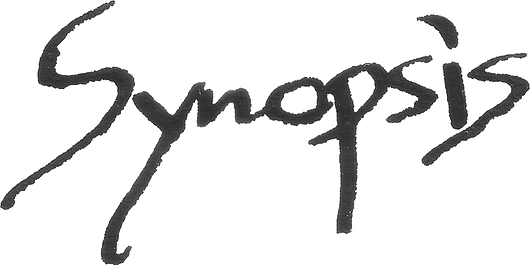 Flight of the Tarantula Hawk is a noir murder mystery - cutting edge, no holds barred thriller with a paranormal twist. Balancing character-driven/plot-driven action and suspense elements, the style leans toward the visual. Like a good movie, readers experience all the emotions, all the sensations - immersed in the moment and thoroughly entertained.
New and different, the second book in the Lance Underphal Mystery series will keep you guessing . . .
TAILSPIN INTO MURDER - Recovering from a psychotic break, Realtor Carla Simon has her first showing in nearly eighteen months. When Carla's buyer pins her against the wall, it turns out to be the last house she'll ever show.
Lance Underphal attempts to bury his psychic curse alongside his troubled past. But when cryptic nightmares begin to plague him, Lance knows his struggles with the supernatural are far from over.
Homicide Detective Frank Salmon drags the reluctant psychic into the investigation. Underphal clues him in--this psycho is just getting started.
Salmon's manhunt ratchets up as Underphal's predictions come to pass. A wild ride full of twists and turns, from a Goth-fest gone wrong to a shiny new morgue, they grapple with demons real and imagined.
As his dead wife Sonja whispers words of warning, Lance comes face to face with the murderer fresh from a kill. It's only then he discovers it's the murderer who's stalking him. Lance wrestles with grim choices: Give up the chase and abandon his friends, or immerse himself in the killer's dark past and risk annihilation. Lance's only shot at redemption--face the horror and reveal its source.
This murder mystery is not for everyone. Take a Look Inside before you buy.
An excerpt from
Flight of the Tarantula Hawk
Here's what
Fans are saying
If you like chilling mystery reads
don't pass this book by
Usually my white knuckle moments in suspense stories occur later in the story. This one instantly had me frozen in my seat and I knew it was going to be a roller coaster chiller – and I wasn't disappointed.
I'll say this now- this author doesn't candy coat anything. This is a chilling read and it cuts right to the chase with explicit details. Right out of the gate we are hit with a murder and the pace then increases even more.
This is a red hot no holds barred thriller. I personally thought it was an awesome read. The author managed to get us inside the head of the characters –seeing things from their perspective. If you like chilling mystery reads- put this one on your reading list.
Book Club Pick
If you thought the first book - Dark Side of Sunset Pointe - was any good, this book will blow your mind. The writing is mesmerizing and the execution of each separate theme is good enough to keep you thinking about the story long after you have finished.
For many of us at the book club, it was more than lovely to read self-published novel with no errors and the jerky feel of 'maybe this shouldn't be there.' Highly recommended read for any mystery lover who enjoys twists, characters you'll love or hate and writing that will leave you salivating for more. Must read.
Author Bio
Michael Allan Scott
Author of the cutting edge Lance Underphal Mysteries, Michael Allan Scott was born and raised at the edge of the high desert in Kingman, Arizona. He and his wife, Cynthia, currently reside in Scottsdale with their rescue Doberman, Roxie. In addition to writing mysteries and speculative fiction, his interests include music, photography, art, scuba diving and auto racing.
http://michaelallanscott.com/