---
By tweeting this post, you can earn promotional tweets from me as part of the Amazon Tweet Exchange.
Details
here
.
---


Cover links to Amazon.com
Waking The Merrow
Written by Heather Rigney
Genre: Fantasy, Monster Lit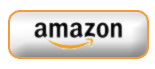 In 1772, angry Rhode Island colonists set fire to a British ship, sparking the American Revolution. Taxation without representation was a motivator. So was the vengeful, man-eating mermaid who had it out for the commanding officer.

That was then. This is now.

Mermaids, or merrow, still hunt in Narragansett Bay, but these days they keep a lower profile.

At night, centuries-old Nomia seduces smutty frat boys, lures them into icy waters, and feeds them to her voracious kin. By day, she and her half-breed daughter attempt to blend in at the coastal Village Playground.

But Nomia slips up. She makes a friend. Then she makes that friend disappear, and someone notices.

Thirty-something Evie McFagan just wants to make it through working motherhood. But she's a blistering stew of issues—snarky alcoholic and a friendless funeral director who just witnessed Nomia dismembering a guy at the nearby yacht club.

When Evie believes a mermaid stole her baby, who will help? The merrow of Ireland? Or maybe anti-hero Evie will surprise everyone, including herself, and summon the strength to save her own family.

Intertwining the stories of two primordial families with the colonial history of Narragansett Bay, Waking the Merrow is a dark historical fantasy.


Bella's Review
This book contains several of my favorite things: monster lit, the ocean, a choice of monster that's not like every other book or movie out there, mythology, Gaelic/Celtic stuff, and New England.
This book had a lot going for it for me.
Evie is quite the snarktastic narrator. Oftentimes in the beginning, she comes close to overdoing the snark (for my taste) but doesn't actually cross the line. She's a very flawed character, but still endearing in her way. She also has a way of "breaking the fourth wall" and talking directly to the reader that greatly amuses me.
I really liked Paddy, and their relationship/marriage. It was messy, and awkward, and genuine. So, it was realistic. They were both flawed and yet loved each other, and that carried it through. I liked that.
I also liked the intertwining of the past/present and families. A very New England feel to that, too.
It was a smooth, fairly easy read and good for it's genre. I think it's shy of a 5 rating because of Evie's drinking problem. Yes, it's a Thing of mine, but that always makes me struggle a bit with a character so I can't quite rave about it. Still, it was a lot of fun, and I'm interested to see what happens in the next book, so I'm giving it 4.5 Fireballs.
Review Disclaimer
: Book provided in exchange for an honest review.