Buffer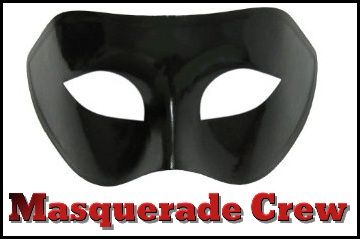 We want to help you succeed in the book promotion game. That's why we have designed a book promotion system that is both unique and centered on the Indie author. Consider these 9 reasons why this is so.
1. We won't charge you an arm and a leg.
You can keep all of your limbs. We understand that most writers/authors don't have a lot of money, so we want your pennies to go far. We offer advertising plans that start at $15, and the more you spend, the more you get, which leads perfectly into reason number two.
2. "A single arrow is easily broken, but not ten in a bundle."
Apparently that's a Japanese proverb. In any case, the meaning holds true for our advertising programs. We spread exposure of your book across multiple methods because not everyone pays attention to any one type of advertising. We provide all that we can for one low price, such as the following.
3. Twitter marketing that isn't spam
We've all seen the authors on Twitter that constantly tweet messages such as "Check out my new book." Are they effective? The jury is still out on that one, though most marketing blogs I've read don't think so. That's why we offer Twitter marketing that is designed not to be spamish. Does it work?
I can't say it will bring you sales. The best advertising program on the planet may not do that (lots of variables in other words), but what I can say is that it will bring your book the exposure it needs to sell. People retweet my advertising tweets because they give the reader a reason to click. They provide information, not just something that's easily forgotten—mostly invisible.
4. The one with the biggest ad wins.
When it comes to banner ads, we provide the biggest in the industry. I'm not saying that others don't provide the same size or perhaps even bigger, but I dare you to find someone with similar traffic that provides such an ad at a comparable price.
How big are our banner ads?
They are 1,000 pixels across, which except for a margin on either side is the entire width of our blog. Talk about prime real estate. But there's something else unique about our banner ads, which leads to the next reason to advertise with us.
5. Our banner ads are not only exclusive but extended.
Everyone on the planet gives you exclusive ad time for the price of an ad campaign, but most restrict it to just that. Not only do we give you guaranteed time as the only banner ad displayed (a certain number of consecutive page views), but we don't immediately remove you from our ad database, which means when no one else is getting an exclusive time slot, everyone shares the space, a different ad showing on each page view.
What does this mean?
Simply this: your book is exposed to our reading audience over a long period of time. You get the blast of exposure when the ad and other advertising methods all start, but you get trickle exposure after the fact.
Why is this important?
Because most people don't buy a product the first time they see an ad for it. It takes several exposures. WE want to do what we can to continue reminding our readers about your book.
6. Blog tours that don't limit you.
Blog tours are very common in the blogosphere, and everyone does it a little differently. Here's what makes ours unique: we don't limit the number of blogs that help you out. Most charge for a certain number of participating blogs, and although we may offer similar customized features in the future, our general policy is to get as many blogs on board each time. The more times your book is out there the better.
7. Not a major highway but not a country road either.
There are lots of places online you can advertise your book, some with much better traffic than ours, but you will probably pay for it. Considering the price we charge and the traffic we get, there's little reason not to try us.
On average we get 10,000 page views a month with about 300 unique visitors every day. Our Alexa ranking is below 300,000 at the moment — which is a lot lower than lots of book promotion sites.
8. We use the Twitter Reach Multiplier, AKA Triberr
The biggest reason we have decent traffic and another reason to advertise with us is that more than just our own Twitter followers will be exposed to your book. We have thousands of followers, but each of our blog posts are put before tens of thousands if not millions.
It's hard to say how many people see the tweets about our blog posts (and thus about your book), but each blog post is shared an average of 100 times or more. This is because of Triberr.
Incidentally, if you have a blog and are not using Triberr to spread word of your words, you are still living in the last decade.
9. The early bird gets a bigger worm.
The last reason you should be advertising your book with us is simple. Those that use us not only get everything I've outlined but more. The ones who supported us financially from the beginning already get more than what I promise. When I want to try something new, for instance, I pick someone who has already supported us.
Besides, as our advertising schedule fills up, what we offer will become less and less open. Now's the time to get on board.
To read more about the advertising options we offer, check out
THIS PAGE
.